Life has many day-to-day issues and struggles that can come and go causing us all kinds of stress. Sometimes we need a little friend to remind us to relax and be a little lazy.
Enter Rilakkuma.
Rilakumma means "bear in relaxed mood" and he is totally stress-free and all about taking life at his own pace. We can all learn a little lesson from this little brown bear cub and step back and enjoy our lives.
What better way than to keep a Rilakkuma action figure in plain sight to remind yourself to let go of all your stresses and focus on the good in your life?
We've got you covered!
The Rilakkuma Figuarts ZERO Action Figure exudes cuteness! It stands 3 ½-inches tall and has interchangeable face parts so you can transform him into full-on lazy mode! The figure also features his mysterious zipper in the back. Maybe one day we will find out what lies behind it… As a bonus, the figure comes with Kiiroitori! The little yellow bird who will scold you if you go too far down the lazy path. It's good to have balance, you know.
Sometimes your stress-free and lazy life can get a little boring. What should you do then? Well! I've got the perfect solution for you! Add a little Korilakkuma to your life!
She's Rilakkuma's best friend and is one little mischievous bear (There's really no evidence that Rilakkuma or Korilakkuma are actually bears but possibly something else in a costume)!
When you want a little reminder to add some sassy fun to your life, grab the Korilakkuma Figuarts ZERO Action Figure! She stands about 3-inches tall and includes an interchangeable expression. She also comes with a strawberry, which is one of her favorite foods and she can hold it in her adorable little paws. When Korilakkuma isn't nommin' on her favorite berry or pranking poor Rilakkuma she enjoys playing with her remote control duck, which is also included with the action figure!
Pre-order these two cuties now and bring some joyful balance to your life!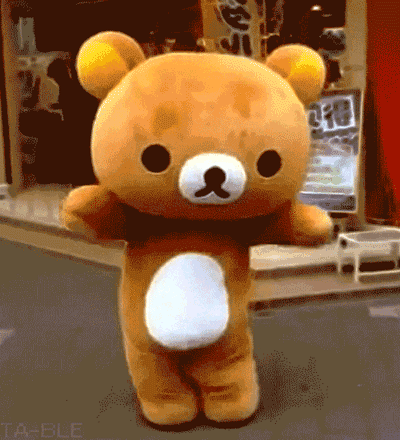 Comments
comments